-english-

bog bodies is a collaborative project involving musician and sound artist joris frowein and visual artist jo willoughby.

the project reflects on the site and stories of the ackerdijkse plassen natuurgebied which is situated between rotterdam and delft.

we follow tangents, allowing the ackerdijkse plassen to become a place to imagine and dream, layering histories, conversations and sensations. taking slow time to watch birds, listen to wind in the reeds, swim in the nearby river. learning about the lakes as scars of peat extraction and the current maintenance of the nature area by natuurmonumenten.

the peat from the area once fuelled the furnaces for the royal delft pottery, and served as fuel for local farmers and working families. wetlands, bogs, peatlands have complex and curious histories not only in the netherlands but worldwide. wetlands are landscapes which hold folk tales and rituals, as well as being working landscapes and in more recent years, protected areas of ecological interest.

the story of peatlands/wetlands/bogs is also the story of climate change "Because peatlands prevent plant matter from decomposing, which would normally convert the organic carbon in the plant matter to CO2, they are the largest terrestrial carbon store."(1) the destruction of wetlands in turn releases a tremendous amount of co2 into the atmosphere.

of course, much of the netherlands stands on drained wetland areas and so the relationship to this management of the landscape has been very important in the formation of the national identity. In the netherlands and further across europe evidence has been found of different practices related to bogs; preserved human bodies have been found, evidence of long wooden paths which lead seemingly to nowhere have been uncovered, and important objects which have been offered to the bogs have been discovered.

the ackerdijkse plassen itself is a small yet diverse area with ponds, marsh, forest, meadow and fields and an important site for migrating birds such as black-tailed godwit and black-winged stilt. as a watery landscape near to the city, it is a place which allows us to reflect on interconnected and interspecies wetland stories.


(1) concise and clear info from Re-Peat, climate activists focussing on the protection of peatlands: www.re-peat.earth/peat-and-climate




-nederlands-

bog bodies is een samenwerkingsproject tussen muzikant en geluidskunstenaar joris frowein en beeldend kunstenaar jo willoughby.

het project reflecteert op de plek en de verhalen van de ackerdijkse plassen natuurgebied, gelegen tussen rotterdam en delft.

we volgen zijsporen, waardoor de ackerdijkse plassen een plek word om te verbeelden en te dromen, waarbij de geschiedenis, gesprekken en sensaties in elkaar overlopen. we nemen langzaam de tijd om vogels te kijken, te luisteren naar de wind in het riet, te zwemmen in de nabijgelegen rivier. we leren over de plassen als littekens van de turfwinning en het huidige onderhoud van het natuurgebied door natuurmonumenten.

de turf uit het gebied voedde ooit de ovens voor het koninklijke delftse potterij, en diende als brandstof voor lokale boeren en werkende gezinnen. moerassen, hoogvenen en veengebieden hebben een complexe en merkwaardige geschiedenis, niet alleen in nederland maar wereldwijd. moerassen zijn landschappen met volksverhalen en rituelen, werklandschappen en, meer recentelijk, beschermde ecologische gebieden.

het verhaal van veengebieden/moerassen is ook het verhaal van klimaatverandering: "Omdat veengebieden voorkomen dat plantenresten ontbinden, wat normaal gesproken de organische koolstof in de plantenresten zou omzetten in CO2, zijn zij de grootste terrestrische koolstofopslag"(1). de vernietiging van wetlands brengt op zijn beurt een enorme hoeveelheid CO2 in de atmosfeer.

een groot deel van nederland ligt natuurlijk op drooggelegde veengrond en dus is de relatie met dit beheer van het landschap zeer belangrijk geweest voor de vorming van de nationale identiteit. In nederland en verder in europa zijn bewijzen gevonden van verschillende praktijken in verband met moerassen; er zijn geconserveerde menselijke lichamen gevonden, er zijn bewijzen gevonden van lange houten paden die schijnbaar naar nergens leiden, en er zijn belangrijke voorwerpen ontdekt die aan de moerassen zijn geofferd.

de ackerdijkse plassen zelf is een klein maar divers gebied met vijvers, moeras, bos, weiland en akkers en een belangrijke plek voor trekvogels als de grutto en de steltkluut. als waterrijk landschap dicht bij de stad is het een plek die ons laat nadenken over onderling verbonden en interspecifieke veenverhalen.


(1) beknopte en duidelijke info van Re-Peat, klimaatactivisten die zich richten op de bescherming van veengebieden: www.re-peat.earth/peat-and-climate



thanks to Lila and Kama for lending their voices.
thanks to Maurice Kruk, Roy van Beek and Kate Foster for taking time to talk about their passion for wetlands and nature areas with us.
thanks to gemma gore for sharing time outdoors through distance.
thanks to all the climate activists, such as those at re-peat who organised peat fest 2022 where i got to go to a cool workshop by chihiro geuzebroek.
thanks to people at bollenpandje for accommodating our performance of bog bodies.
thanks to the residents of oude leede who did lots of interesting research about ackerdijkse polder and made it publicly available.
especially thanks to the birds, butterflies, plants, water of the ackerdijkse plassen area who got us through a lonely tough time during covid and bring us joy with every visit.
<< bog bodies

in december 2022 we performed bog bodies in het bollenpandje in Delfshaven, Rotterdam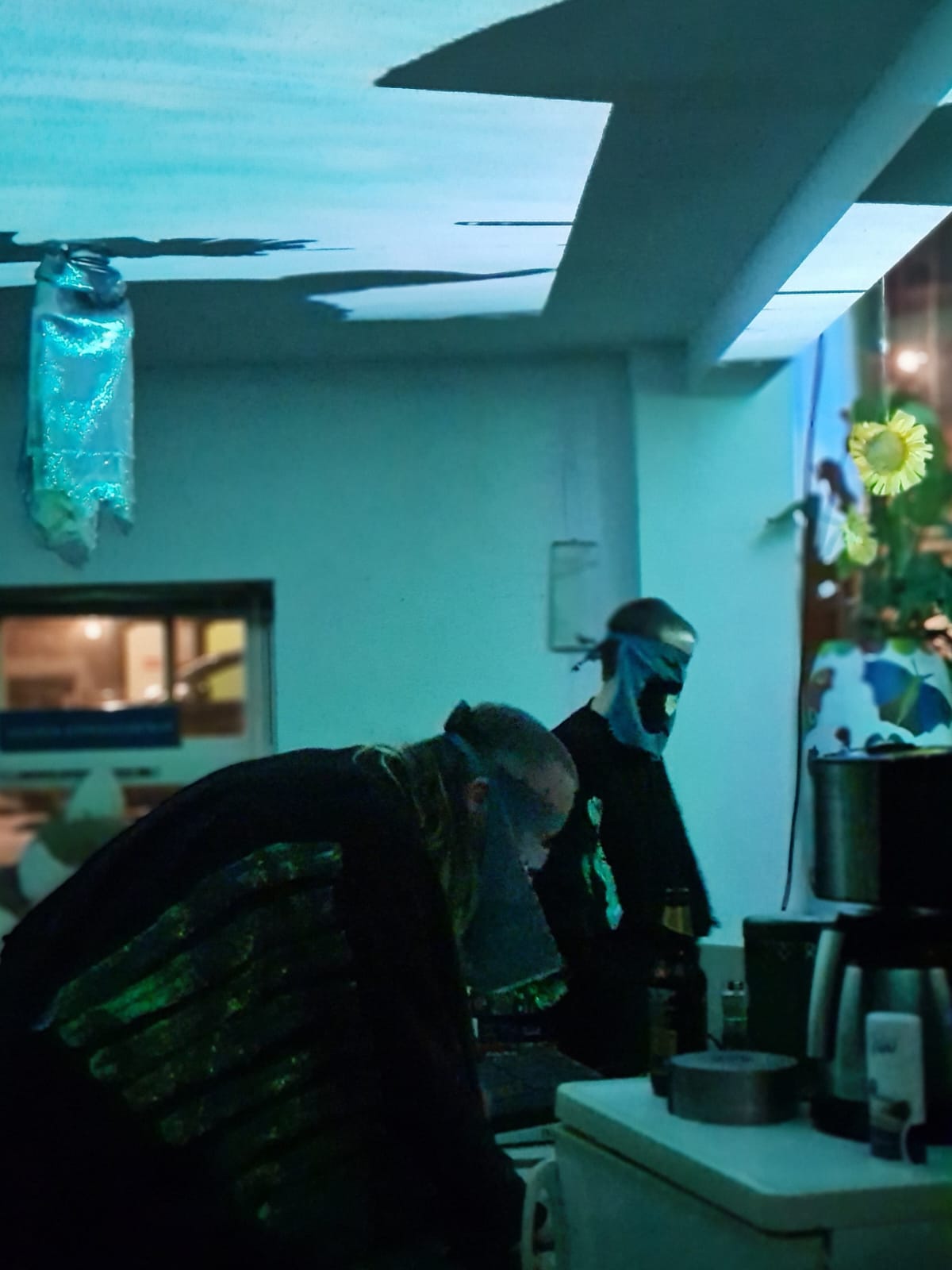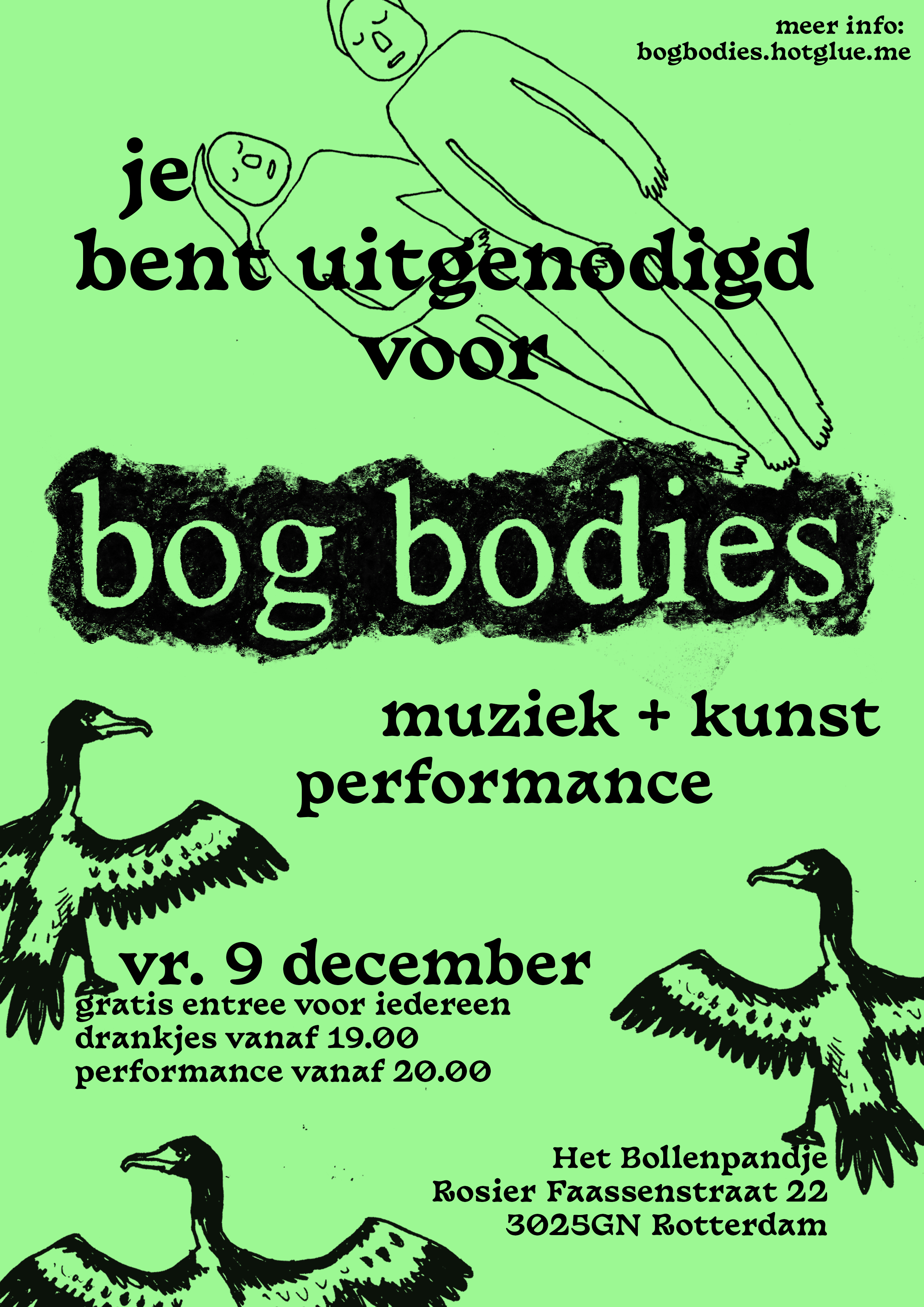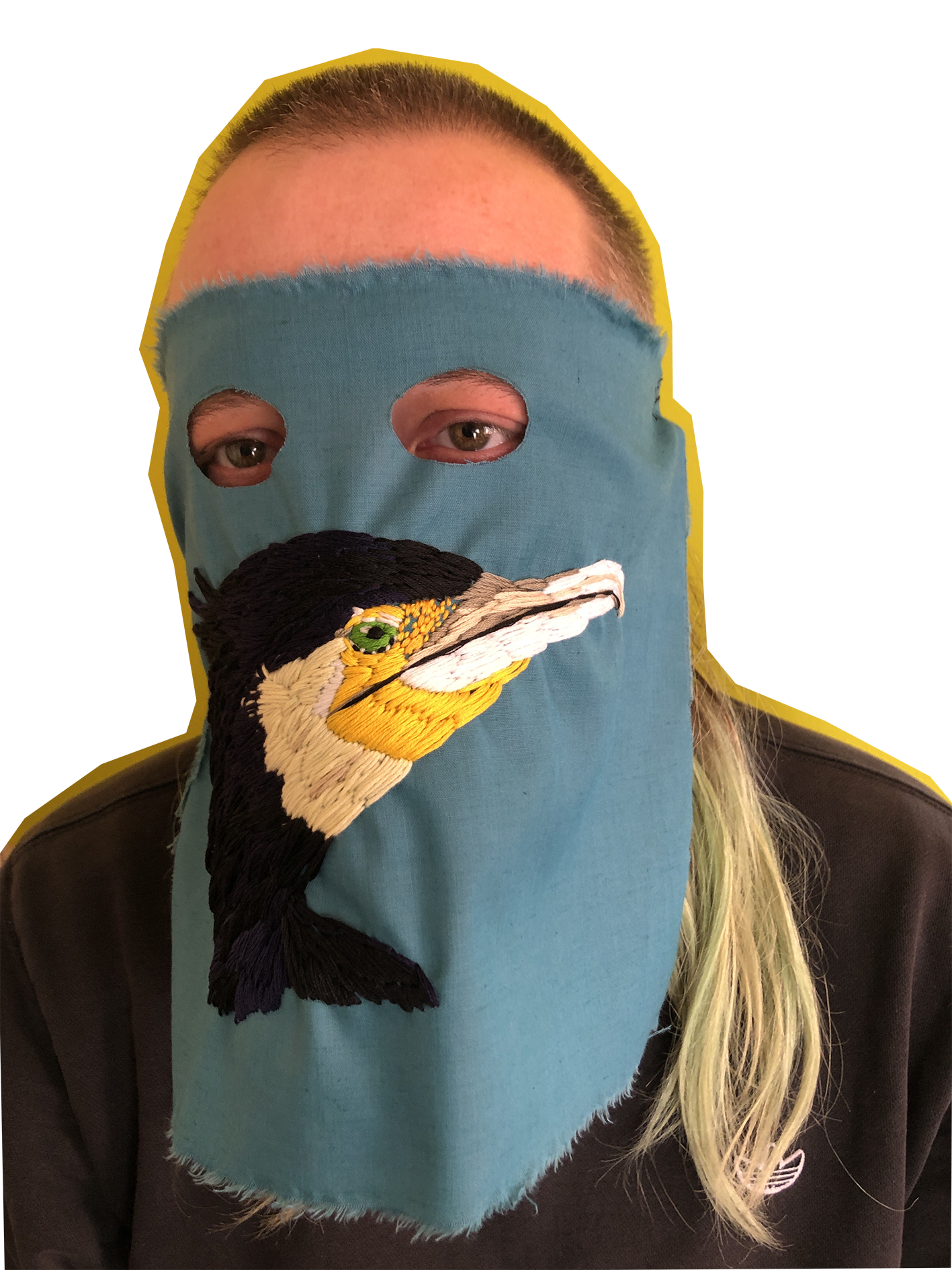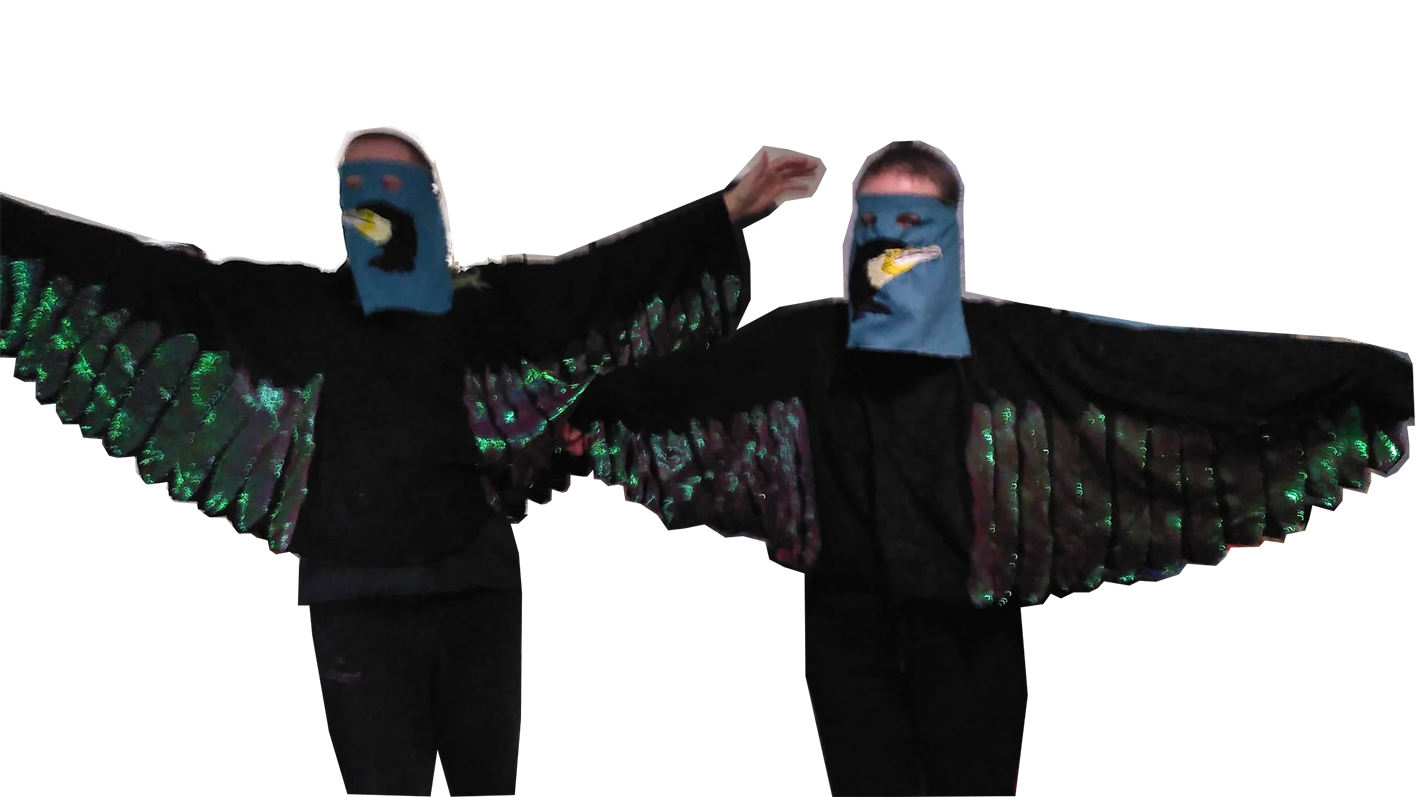 listen here>>


luister hier>>